Pets and their Owners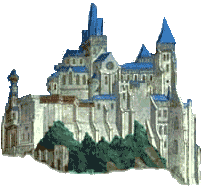 New castles for our former babies to explore!
It is always hard to see our babies go to their new homes. Then when you receive pictures like the ones below it makes it all worth it. Laura first and then Ken and Helmie Flick expressed an interest in showing their cats. Laura granded GC Earendil Sebastian Alexander and Ken and Helmie granded GP Earendil Sky. Thank you both and to all our babies' owners.

GC SEBASTIAN ALEXANDER AND LAURA

OMAR
in his baby's walker

ASHLEY

BRIAN AND BUSTER

GP EARENDIL SKY
with Ken and Helmie